Chiropractic
What is Chiropractic?
Stages of Care
Conditions Treated
Effectiveness
Frequently Asked Questions
Watch the spine degenerate

We are dedicated to providing individualized, quality care to our patients and seek to enhance the health and wellness of both adults and children through safe and effective chiropractic care. To this end, Dr. Zwart works closely with other health care providers within the community. Dr. Zwart is a member of the National Board of Chiropractic Examiners Certified and State Board of Chiropractic Certified. He is a member of the American Chiropractic Association, American Chiropractic Association Sports Council, New York State Chiropractic Association, National University of Health Sciences Alumni and the Chamber of Commerce.
The following products are available at our office. Please call or stop by to learn more about them.

BIOFREEZE® is a unique, effective analgesic formulated to provide a variety of benefits for therapy, pain relief, exercise/training, and overall comfort.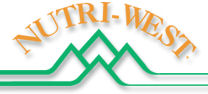 Nutri-West provides more than 450 nutritional supplements, herbs, glandulars, and enzymes. Extensive efforts are made to ensure Nutri-West products are the most hypo-allergenic on the market.